Fee information is summarized below. More detailed information is available by clicking on each age group link. A variety of payment plans are available for what best suits your family's needs. A $400 non-refundable deposit is due at time of acceptance.
​
U15 (2004), U16 (2003), U17 (2002), U18 (2001) Payment Information
File Size:
91 kb
File Type:
pdf
Download File
---
Powered by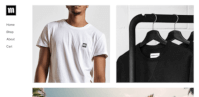 Create your own unique website with customizable templates.