5 Soccer Conditioning Drills to Improve Your Game

There's always something you can do to be a better player and usually that means practice. These soccer conditioning drills will give you an extra edge.

Keyword(s): soccer conditioning drills

Are you looking to become the next great soccer star?

It's easy to focus on all the goals and glory that come with stardom. In reality, becoming a soccer great requires a lot of hard work...and conditioning.

Soccer is an up-tempo sport with a long field and lengthy games. That translates to a lot of running. In fact, the average soccer player runs about 7 miles per game. If you're looking to become the next Lionel Messi, you're going to need to get in shape.

There's always something you can do to be a better player and usually that means practice. These soccer conditioning drills will give you an extra edge. Read on to learn more.

1. Killer Shuttles

You've heard the motto "no pain, no gain." There's a good chance someone created it after running killer shuttles.

This is one of the most effective - and exhausting - soccer endurance drills. Soccer has numerous benefits like improving overall fitness, self-discipline, and perseverance. This drill will help you build your endurance and dig deep late in games.

To start, place four cones about 10 or 15 yards apart. You'll start by running from the first cone to the second cone. Then run back to the first cone, to the second, and back to the first again.

Continue on by running to the third cone and back to the first cone. You'll wrap up your run by running to the fourth cone before returning home to the first cone.

You should run killer shuttles at an all-out sprint. You should do at least five sets with a 20-30 second break in between.

It's best to run killer shuttles at the end of your practice to avoid exhaustion. Of all the soccer running drills, killer shuttles might be the most effective. They will get you into playing shape fast so you can get back to focusing on fundamentals.

2. Tight Space Dribbling

To be a great soccer player, you need to master the fundamentals. No skill set is more fundamental than dribbling. You can fine-tune your dribbling with a tight space drill.

Gather your teammates towards the beginning of practice. Next, designate a space of at least 20 by 20 yards.

You should then take turns dribbling the ball for at least one minute each. During this time, you should practice directional changes and turns.

After each minute, you should make the playing field a little bit smaller. Continue this process at least five times. Try to limit breaks to about 30 seconds between intervals.

This is a great way to practice dribbling while dealing with tight constraints. This soccer fitness drill will teach you how to maintain ball control for longer periods of time. It will also help you deal with the inevitable cuts, turns, and redirections you'll have to make with the ball.

3. Three Versus Two

Did you ever play keep away as a kid? That's the spirit of this soccer fitness drill.

Three versus two is a great way to learn ball control while also building up endurance. You'll need five players, a 12-yard by 12-yard playing area, and a stopwatch.

First, designate which two players are on offense and which two players are on defense. The fifth player is an all-time offensive player.

The offensive players start with the ball while the defenders try to get possession. The defenders can get possession by either intercepting the ball or kicking it out of the designated area.

Once the defenders get possession, they become offensive players. The offensive players switch to defense.

This drill should continue for at least two minutes. Players can take a 20-30 second break before starting again. Three versus two teaches offense, defense, and teamwork while helping players get in shape.

4. Torture Run

It takes at least six to eight weeks of consistent exercise to get into shape. Are you looking to speed up that process? You might want to consider the torture run.

The torture run is one of the most grueling soccer conditioning drills. Don't let the name scare you. While the torture run involves a lot of running, the results make it well worth the extra effort.

You'll need an entire soccer field to run this drill. Start along the goal line near the corner flag. Start sprinting along the goal line until you reach the other side of the field.

Slow your pace to a jog and continue until you reach midfield. At midfield, speed up your pace to an all-out sprint until you reach the next goal line. Jog along the goal line until you reach the next corner.

Sprint from the goal line to midfield and finish with a sprint to the starting point. Repeat this three or four times with breaks in between. You can also make this more competitive by eliminating the slowest runner after each interval.

The torture run will prepare you for the varying speeds of the game while also making sure you don't get winded.

5. Back and Forth

You've built up your endurance. Now it's time to have some fun. Players love the back and forth drill because it allows them to put the ball in the back of the net.

Grab two partner and two balls. Start midway between the goal line and midfield. Set one partner about 10 yards behind midfield. Set one ball on the center spot at midfield.

Set the second partner in the middle of the goal with the second ball. Start by sprinting to midfield and passing the ball to the first partner.

Sprint back towards the goal. The second partner will throw you the ball to set you up for a header. Try to put the ball in the net and continue sprinting back to your starting point.

Alternate positions and continue until you have each run at least five times. This conditioning drill helps you with fundamentals like passing and heading the ball while also getting you into shape.

More Soccer Conditioning Drills

Are you looking for more soccer conditioning drills? We can help.

We believe in providing players with the opportunity to develop their skills at all levels. Contact us today to learn more about our programs.
Powered by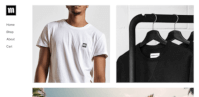 Create your own unique website with customizable templates.